WHAT'S NEW
JFSM President Tetsuro Ohba speaks at ifia JAPAN 2023
JFSM President Ohba gave a lecture at ifia JAPAN 2023/ Food Safety & Science Forum's 22nd Seminar & International Symposium held at Tokyo Big Sight on May 17 (Wed).
With the theme of this year's symposium, "Safety of Marine Food Products," we focused on the JFS-B standard for food manufacturers and explained the structure and major requirements of the JFS standard, including Codex HACCP, to which the JFS-B standard is harmonized, and introduced examples of marine processed food businesses acquiring the JFS-C standard The presentation also included examples of acquisition of the JFS-C and JFS-B standards by seafood processing companies.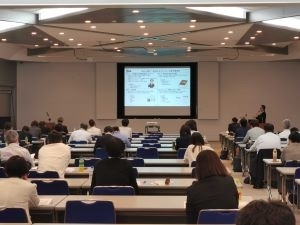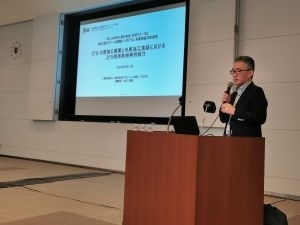 Disclaimer: The translation process used on this English website is partially offered by a "machine translation" for your convenience. This translated document is provided for information purposes only. In the event of a difference of interpretation or a dispute, the original Japanese version of this document is binding.